At Millennium, we offer many different ways to start designing and building trailers, please contact us using any of the following options:
Click here to DESIGN YOUR OWN TRAILER. Design your dream trailer. You will be able to select sizes, colors, options, and more. This is a great way to start the custom trailer design and build process.
Call us at 1-800-978-7223 and speak with an enclosed trailer specialist.
Click here to send an e-mail to info@milltrailers.com, give us a detailed e-mail about the types of features you are needing in your new custom trailer.
Click here to complete our ONLINE CONTACT FORM
Complete a no-obligation finance application by clicking here FINANCE APPLICATION. If you will need financing for your custom trailer, this is a great way to start the process. We will contact you before processing your application.
This guide is written for people whom are considering custom building their next rig. There are many things to consider during the planning process. In this article we will cover, step by step, the things that should be consider prior to starting the building process. When designing customer trailers, many race car teams do not consider all the options that they have.
Tow Vehicle
The first step is to either get the specifications for your current tow vehicle or determine that you will need a new tow vehicle.There are four issues to consider when examining your tow vehicle.
1. The Gross Combined Weight Rating (GVWR) of your two vehicle. This is the maximum combined weight of trailers, tow vehicle and the cargo. You cannot exceed this weight or you risk damaging your tow vehicle and not being able to travel at highway speeds.
2. The tow vehicles payload capacity. This is the amount of weight that can be placed on the rear of the truck. If you are looking at a gooseneck trailer, this will equate to the maximum tongue weight of the hauler.
3. Electronic brake controller. In larger units, the tow vehicle should be equipped with an electronic brake controller to ensure proper braking.
4. The length of the bed on the tow vehicle. Normally short bed trucks cannot pull goosenecks unless they utilize a hitch modification device such as a Pop-Up-Hitch. The overhang of the gooseneck or fifth-wheel is too long for the bed and this will cause the gooseneck riser area to hit the cab window of the truck and damage the truck. Before connecting trailers to your tow vehicle, always make sure there is enough clearance.
Size and Hitch Type for Race Car Trailers
Determine exactly what cargo you will need to take to the track with you. This can include your race car, engines, transmissions, tools, oil, fuel, cabinets and other miscellaneous parts. Determine if you will require a lounge area or a living quarters area. Draw a floor plan that will include the placement of all cargo and living quarters if needed. If you require more than one car consider a stacker trailer. Once you have determined the amount of floor space, decide on the type of trailer by the required footage. Bumper pulls are normally only built to a maximum of thirty-four feet, while goosenecks are built to a legal limit of fifty-three feet. The gooseneck trailer yields an effective floor space of eight feet less than the overall length. This is to say a fifty-three foot trailer would yield approximately forty-five feet of floor space.
Consider the height requirement. Most manufacturers build a six foot six inch interior. Consider increasing the height for both aesthetics and function. When adding a living quarters, the bed room area located in the gooseneck of trailers can be constraining and have an envelope like feeling if the height is not increased.
Goosenecks are generally easier to tow due to weight distribution.
Axles and Tongue Weight
The most important decision for your safety is determining axle number and size. Axles generally come in 3,500, 5,200, 6,000, and 7,000 pound ratings. Race car trailers generally will have either 2 or 3 axles. You can determine the gross vehicle weight rating by adding the total capacity of all the axles together. This is to say that a gross vehicle weight rating for a unit that has three 6,000 pound axles would be 18,000 pounds. When sizing the axles, keep in mind that the maximum gross vehicle weight rating for a non-commercial vehicle is 26,000 pounds. Going over this limit requires the driver to have a CDL license.
The next step in this process is to determine the empty weight. A general rule of thumb is 200 pounds per foot and add an additional 200 pounds per foot of living quarters space. This would mean that a unit that was forty-eight foot long with twelve feet of living quarters would weigh about 11,200 pounds dry. Now consider your cargo weight and size the axles appropriately.
Generally speaking their is a small room for a margin of error when calculating axles size due to tongue weight. This is due to the fact that not all the weight is resting in the axles. Some weight is slightly distributed on the tongue of the trailer. A good rule of thumb for tongue weight is ten percent of the total weight. This may be higher if there are living quarters in your car hauler. A good rule of thumb for tongue weight with living quarters is 20%. So in the example above the tongue weight of the forty-eight foot living quarters would be 2,240 pounds. Consult your trailer dealer for actual weights.
Triple axles are more difficult to maneuver than are tandem axles.
Race Car Trailer Construction Type
Generally speaking most manufacturers have very few problems with the base frame and will have very little difference in the materials used. When many manufacturers differ is on wall and floor construction.
Race Car Trailer Wall Construction
Two areas to consider on walls construction:
1. The distance between posts on center. Most manufacturers build using a sixteen inch on center plan, although inferior manufacturers may go to a twenty-four inch on center scheme to reduce costs. This will sacrifice the structural integrity and cause the walls to flex, possibly bending. In addition to the structural issues, it is more likely for the fastening system to degrade over time due to this movement. This means screws enlarging their holes and coming unfastened and being unable to replace the screw because of the enlarged hole. For riveted panels, the rivets will exit their hole, and the smooth sides, the panel is more likely to become unattached from the post.
2. The materials used. Manufacturers are split on the materials used for all construction. The best built products are constructed using steel box tube. The lesser brands will use a hat post and some will even use z channel mixed with hat post. For those of you not familiar with z channel, it is a hat post cut in half. Due to reduced strength and rigidity of hat cost and z channel construction, all the problems outlined in item one can occur with these types of constructions. See the diagrams below for the differences.

Steel Box Tube

Hat Post

Z Channel
Race Car Trailer Floor Construction
Three areas to consider on flooring:
1. The distance between cross members. Normally sixteen inch on center is used, but some lesser brands will use a twenty-four inch on center scheme to reduce costs.
2. Flooring thickness and type. The most durable and long lasting floor will be an engineered wood, like Advantech. Engineered woods are designed to repel liquids and last longer. Most manufacturers use three quarter inch think plywood for their flooring. Lesser brands may use half inch.
3. Underside finishing. The best way to keep plywood from absorbing moisture is to keep moisture off it. The best way is to keep a plastic coating between the water and the plywood. This can be accomplished by either a polyurethane based coating to a tarp like moisture barrier. Lesser brands will paint the underside of the plywood. This type of coating deteriorates quickly as it is exposed to debris chipping it off.
Race Car Trailer Exterior
Increasing the thickness of the exterior aluminum can enhance both the long term structural stability and looks. Most manufacturers offer .030 exterior aluminum thickness. There are some lesser brands that will offer .025 or .020. If budget allows increase the thickness to .040 or even .050. This will be a good investment if you wish to keep your purchase for a long period of time or are concerned with resale value. Thicker aluminum will flex less and thus look less wavy and the additional thickness strengths and increases wall rigidity. When choosing a color other than white, the exterior aluminum thickness can be very important, as a colored trailer will show the wavyness much more.
Manufacturers use three types of fastening systems to attach the exterior panels to the trailer walls:
1. The most popular is a screw fastening system. Tried and true, this system is the most popular. The advantages are that this makes it very easy to replace missing screws and perform maintenance on your trailers when a entire panel is needed to be removed to gain access to the inside of the wall. The disadvantage is when adding graphics. Screw heads can often make it difficult to install vinyl graphics due to their protruding heads.
2. Gaining popularity is the chemical fastening system that allow for a smooth side exterior. Although these technologies have improved, the two main disadvantages of this system come in panels coming detached and the process required to remove a panel for replacement or repair to items that need maintenance and are in the wall. These chemical fastening systems can only easily be undone with another type of chemical. Access to these chemicals are limited and different depending on the exact chemical fastening system used. The advantage of this system is the look and easy application of graphics.
3. The least popular is the rivet. Generally screws are a better fit that rivets and have better advantages with the same disadvantages.
Race Car Trailer Interior
This section will discuss two different areas, the garage area and the living quarters area.
Garage
The garage area, sometimes referred to as the cargo area, is located in the rear. It may encompass the entire length if their is not a living quarters conversion. There are many issues to consider when designing the garage area:
Cabinets and Built in Storage
Consider storage for your tools and parts. Also consider work area. Most manufacturers provide cabinet packages that will offer additional discounts over buying cabinets ala carte. When adding cabinets do not forget to incorporate them in to your floor diagram as they will take up space. Often times a design will incorporate cabinets after the fact and then there will not be room for your primary cargo: THE RACE CAR.
Floor Coverings
Unless upgraded, most manufacturers provide a bare plywood floor. Do not leave the floor like this. Fuel, oil and other liquids will be absorbed by the floor thus warping and rotting it. Three types of flooring coverings are common:
1. Vinyl. The most common type of floor covering, this is the same material that is used in most kitchens. The advantage of this type of flooring is cost, with the trade off being durability and surface slickness.
2. Aluminum Tread Plate. The most expensive but most durable. Slickness can be an issue when wet.
3. Rubber Coin. This is a thick rubber mat with raised circular shapes. This is very durable and offers great traction.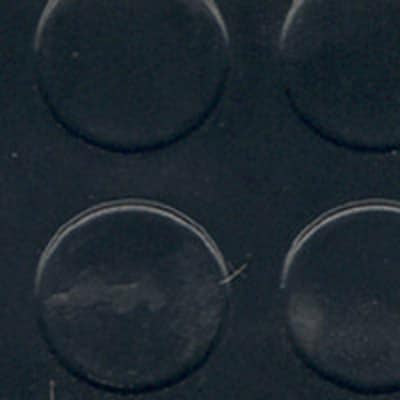 Rubber Coin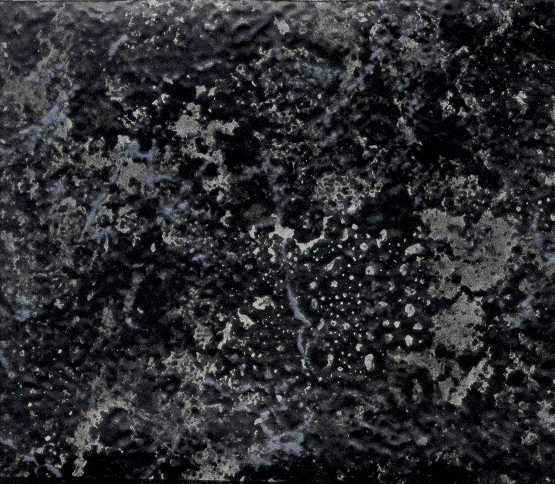 Vinyl

Aluminum Tread Plat
Race Car Tie Down System
When traveling, your race car and all large objects should be firmly secured to the floor and/or walls. Two types of systems are used to accomplish this:
1. D-Rings. These are large d-shaped rings that are fixed to the frame. D-rings are in fixed positions. Race car trailers will generally have six or more of these per vehicle. The advantage of D-rings are their cost, while the disadvantage is their lack of flexibility.
2. E-Track is a fastening system where a long rail is installed and hooks can be placed at multple positions on the rack.The advantage of E-Track is the flexibility, while the cost is the disadvantage.

Trailer with E-Track

D-Ring
Spare Tire Locationin Race Car Trailers
Although a recessed spare tire compartment seems like a great place to keep the trailers spare tire out of the way, consider when you would need the tire and the trouble of getting to it. Recessed spare tire compartments are a great idea for storage, so consider them for that.
Other Race Car Trailer Options
Consider some of the following: winches, lighting, air conditioning, electrical power, and air lines. Most manufacturers can provide these upgrades.
Choosing a Dealer of Race Car Trailers
There are many factors to consider about your dealer. These factors can greatly impact not only the price you pay but your experience and overall satisfaction of your purchase.
Race car Trailer Sizes
Size does matter. The larger the dealer the better the price, selection and inventory. This is true for a number of reasons:
1. Dealer floor planning is the process in which dealers pay banks interest on the money they have borrowed to pay for inventory. The more a dealer borrows, the lower the rate they pay and thus the less cost they in the product and can afford to sell it cheaper.
2. Larger dealers gain additional factory incentives. The larger the dollar volume a dealer does, not only do they received additional percentage points but more back due to the volume.
3. Larger inventory means more in stock to chose from and more things than can be seen if a customer trailer is needed.
4. More employees mean better customer service and more available hours to do business.
Experience
Do business with dealers that have a history of providing race car trailers. The fact is that they have been there, seen that and have the t-shirt to prove it. The more experienced dealers will make suggestions and keep you from making mistakes.Avoid paying thousands for a product that you cannot use because if either got no advice or bad advice.
Working with a dealer long distance
The best way to insure you are getting the best price is to look at dealers that offer nationwide delivery. Generally dealers that ship nationwide would be considered mega-dealers and can offer a better price and service because of their size. Make sure to get customer references in your area. Dealers that do business across the United States generally have better financing options then the local dealer also due to scope.
About This Article and Millennium Trailers
We at Millennium hope you found this article useful and informative. When you are ready to enjoy our consultative sales approach please contact Millennium. We have over 20 years of combined experience in the industry. We are once of the largest dealers of car trailers in the country. We sell over 300 race car trailers each year.