At Millennium, we offer many different ways to start designing and building trailers, please contact us using any of the following options:
Click here to DESIGN YOUR OWN TRAILER. Design your dream trailer. You will be able to select sizes, colors, options, and more. This is a great way to start the custom trailer design and build process.
Call us at 1-800-978-7223 and speak with an enclosed trailer specialist.
Click here to send an e-mail to info@milltrailers.com, give us a detailed e-mail about the types of features you are needing in your new custom trailer.
Click here to complete our ONLINE CONTACT FORM
Complete a no-obligation finance application by clicking here FINANCE APPLICATION. If you will need financing for your custom trailer, this is a great way to start the process. We will contact you before processing your application.
The Millennium Trailers Difference buying Cargo Trailers
Millennium Trailers is a nationwide retailer of enclosed trailers.  We have suppliers with factories in several locations in the United States and can offer trailers for sale anywhere in the United States or globally.  Millennium Trailers does not offer low end cargo trailers and our customer rating demonstrates this.  We offer only the highest quality enclosed trailers, built with the best materials and built in professional factories by people with decades of experience in the building custom trailers. You can trust that Millennium Trailers will deliver custom enclosed trailers to the specifications that you signed for.  The two most popular ways to shop for an enclosed trailer are Viewing our Inventory or Design Your Own Trailer. You can also consider our products for motorcycle trailers.
We Provide the Highest Quality Materials for Cargo Trailers
The type of materials used to build an
enclosed trailers
is extremely important.  The balance of weight and durability for
enclosed trailers
are paramount. The factories that build our trailers have decades of experience and know the right mix of materials to get the best performance with the lowest possible trailer weight.  New, low cost providers have no idea how to maintain this balance and this is why their trailers are inferior products.  In some cases with no engineering support low-cost providers will experiment on the customer's dime and when the trailer fails the low cost providers dodge the customer's warranty claims.
If you do a Google review search you will see that some of these providers have ratings as low as 1.2.  This means it is highly likely you will experience a problem that the provider will not resolve. We are not the lowest cost provider but we are the industry's value leader.  An educated consumer is our best customer.
Metals Used in Construction
For starters there is the size, type and thickness of the materials used to build cargo trailers.  For the majority of our cargo trailers a minimum of .030 exterior aluminum uses, along with steel box tube walls and frame.  We offer some trailers with lesser quality metals but we do not reccomend thes trailers for frequent use.  Our low price competitors use .024 exterior aluminum and hat post or z-channel (hat post cut in half) for their walls.  With the amount of flexing these uprights combined with the lesser aluminum quickly creates a wavy outside appearance of the aluminum.  It is likely you have seen these lesser trailers. We will not offer these types of enclosed trailers for sale.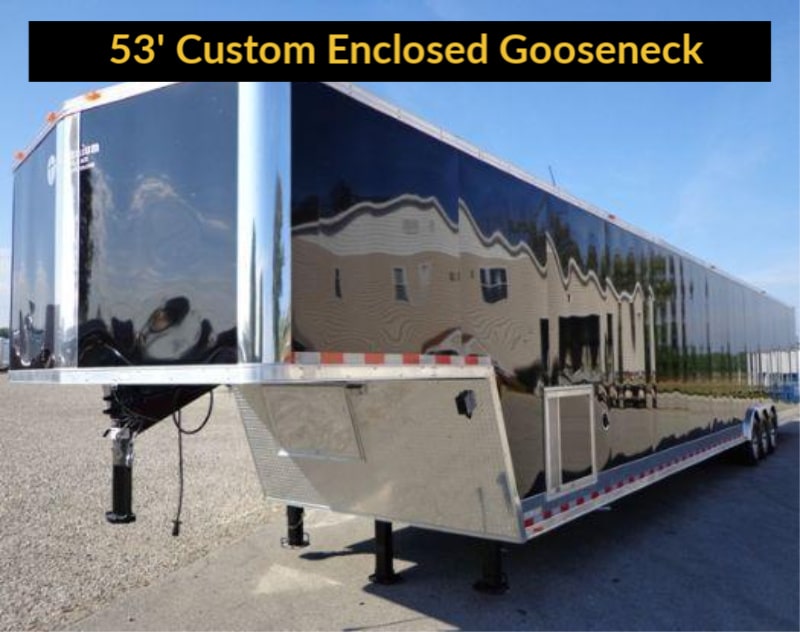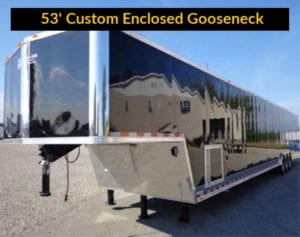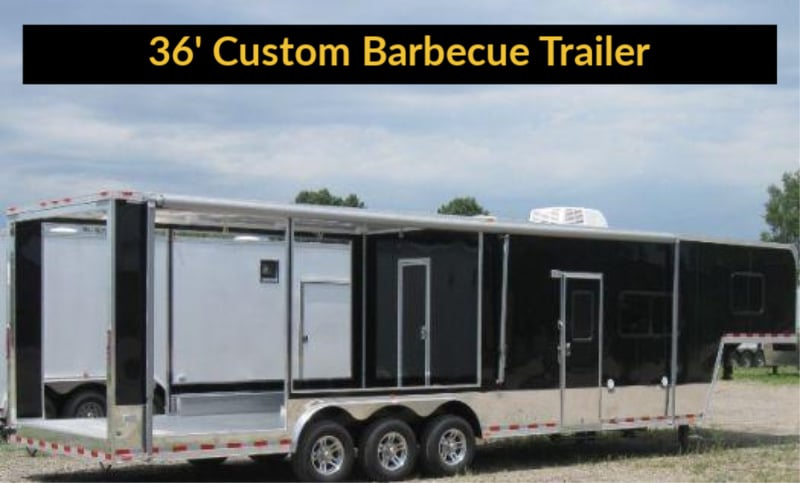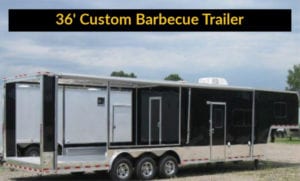 Axles Used in Construction of our Enclosed Trailer Line
Millennium only provides industry leading axle providers for our race car trailers.  Dexter and Lippert are the industry leading suppliers of axles for the cargo trailer industry and we only provide trailers for sale with these axles.  Parts are readily available for the axles and they are serviceable.  We have seen lower cost providers use axles imported from China that and extremely low quality, unserviceable and no spare parts available to replace wearing items such as brakes. Do not accept a trailer with low quality axles, it will only lead to you buying new axles at a later time if you can even find any to properly fit.
Additional Components
Millennium only provides enclosed cargo trailers with parts from high quality, industry leading providers.  Companies such as Dometic, Onan, Care Free and Coleman.  Components such as awnings, air conditioners, generators and refrigerators source from the providers.  These components carry their own manufactures warranty and repaired at almost all RV or trailer service centers.
These products install to manufacturers specifications. Low-cost providers often skip crucial steps to make sure the components functions over the long haul. If these components install improperly the components may fail, fall off the trailer or in the worst case start a fire in the trailer.  We have seen low cost providers install appliances without outside vents, use electrical wire not rated for the Amperage needed and improperly install awnings which fall off the trailer while going down the road. This will never happen on the trailers for sale that we offer.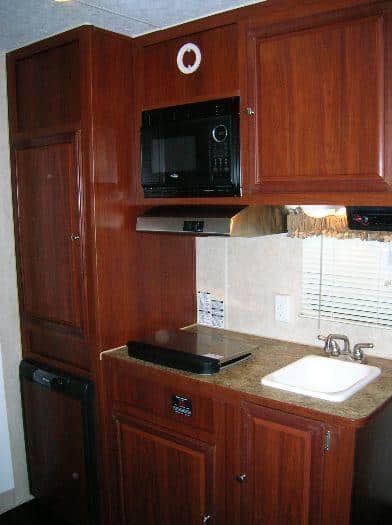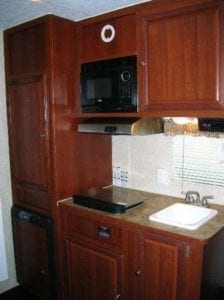 >
Buying Custom Enclosed Trailers
Millennium Trailers began building custom race trailers and enclosed cargo trailers.  We have been providing custom car trailers and enclosed cargo trailers since 1998.  Over the years we have sharpened our process so that ordering a custom enclosed trailer is fast and easy.  The best way to start a custom trailer is by completing the Design Your Own Trailer app or by browsing the current trailers for sale in our inventory.  This app will ask you questions so that we may generate a custom quote for a enclosed cargo trailer just for you.  This app will ask important questions to figure out what trailer will work best for you.  [oarag]
Once price and configuration agreement is met, Millennium Trailers will request a small fee to get the trailer blue print and final configuration done. This fees subtracts from the selling price when your trailer delivers. Depending on the level of custom features on the trailer, Millennium may ask for an additional deposit.  These deposits are kept in our bank account and we do not use the funds until trailer delivery.  We are not operating a Ponzi scheme using your money to pay for trailers delivered before yours.  We have seen countless times where people have provided a low-cost provider with thousands of dollars of deposits and in some cases final payment and never receive an enclosed cargo trailer. When you are using poor businesses models with cut throat margins it can be hard to provide a positive experience for your customer. Once your trailer is complete you receive notification, make final payment and you can arrange delivery for a fee or pickup.  It is that easy. You may also choose from many of the trailers for sale we have on our lot ready for immediate delivery or pickup.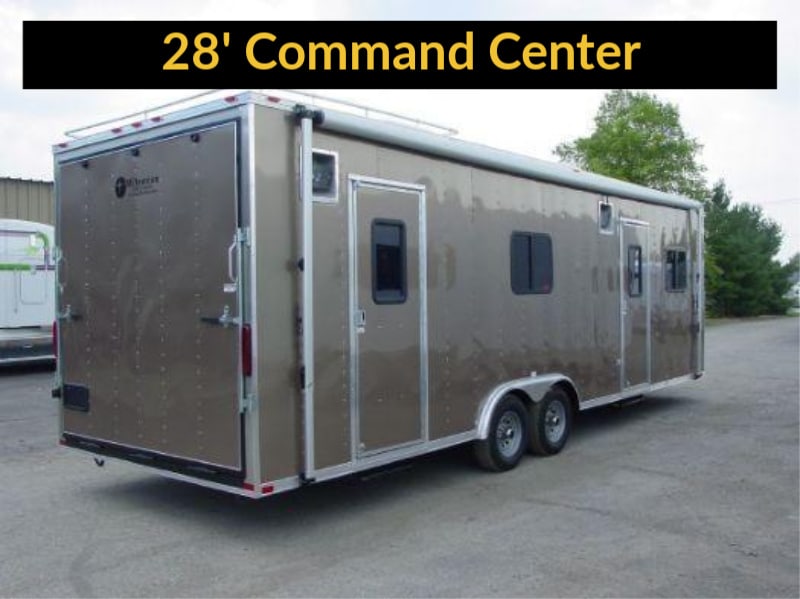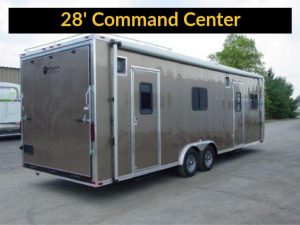 Buying Enclosed Trailers in our Inventory
Buying one of our enclosed trailers for sale in our inventory is very simple.  You can fill out an online inquiry or call us at 800-978-7223.  We ask for a small fee to hold cargo trailers until receiving full payment. Once we receuve full payment you have the option of paying for delivery or picking up the enclosed trailer. This
cargo trailer
is ready for you. Many of our products transport motorcycles.
THE BOTTOM LINE and FINAL THOUGHTS
Millennium Trailers has been providing quality enclosed trailers and race car trailers since 1998.  Our enclosed cargo trailer and enclosed car trailers that we sell are industry leading. We have provided thousands of trailers to every state.  You can trust our construction and business practices to leave you satisfied with your enclosed trailer purchase when buying one of our enclosed trailers for sale. For you safety visit Consumer Reports Preparation and Driving Tips for Safe Towing